About Us
Senior Level Service With
Global Reach.
Prestwick provides high-quality M&A representation for private equity groups, entrepreneurs and corporations.
We are focused.
Prestwick has a national practice focused on providing sell-side M&A advisory services to the middle market. Our focus gives us a unique perspective on buyers and financing sources critical to completing transactions.
We are commitTed to our clients.
At Prestwick, keeping our word is simple. We promise that partners not only lead the transaction, but work on every detail of the engagement – a level of commitment that other investment banks can't deliver.
Our track record speaks for itself.
The principals of Prestwick have authored hundreds of M&A transactions since 1995. Our collective experience in the middle market has honed our knowledge of tax, legal, financing and accounting issues, as well as our judgement, wisdom and instincts. Through this experience, we have tailored a "best practices" approach to selling a business that maximizes value and maintains confidentiality, while at the same time securing the best terms and transaction structures for our clients.
We have international reach.
M&A is reaching across borders as buyers from outside North America complete increasingly more middle-market transactions each year. Prestwick established Socius Global, an international network of middle-market investment banks, to better serve our clients' interests both in the United States and abroad.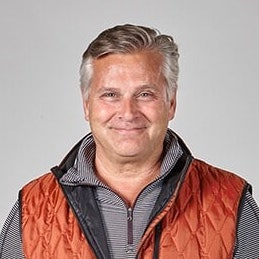 "Prestwick provided exemplary advice and counsel from the first day of our engagement through the closing. The process they ran was nothing short of a tour de force and could not have gone better. Prestwick created a process that found the best partner for my company to preserve the legacy that I have worked hard to create over the last 35 years."
Tom Votel, Ergodyne